Best Methods To Earn Money From Instagram
Howdy Friends,
Want to earn money from Instagram ? You might have watched many Instagrammers who are earning a good amount of money from their accounts.
Anyone who have an great number of audience like bloggers, Youtubers e.t.c can earn money from their platforms. Even if you are an Instagrammer and have an good amount of following, You can also earn money.
How Much Following Needed To Earn Money From Instagram ?
Now, You might be thinking that you will need a huge amount of following like 1 million or 2 million to start earning from Instagram. Honestly, Number of followers doesn't matter here, But the thing that matter is how engaging your followers are, If you are working with 10K fake followers. It will not work as much as working with 1K organic and engaging followers.
If you once get millions of engaging followers like many other Instagrammer have, Then you can earn thousands per post. But still 1K engaging audience have potential to make you earn money.
3 Methods To Earn Money From Instagram : 
1. Finding Sponsors On Instagram
If you have an engaging audience you can earn extra money from doing sponsored posts for brands. You must keep in mind that the brand you choose for promoting must fit for your account niche or your personal image.
If you have difficulty in finding Sponsors for your Instagram account, Then you can try these great tools: :
TapInfluence : It is a great tool if you are finding an sponsor for your account. You can create an attractive profile on this website and brands that are interested in working with you will contact you.
Ifluenz : It is an alternative to TapInfluence, It also helps you to find brands and brands to find you.
Many people are earning money by just making viral accounts and then selling them. They get a huge amount of money for their Instagram accounts. There are many people who wants your viral account. You can do it too.
Two of the sites that you can try are Fame Swap & Viral Accounts.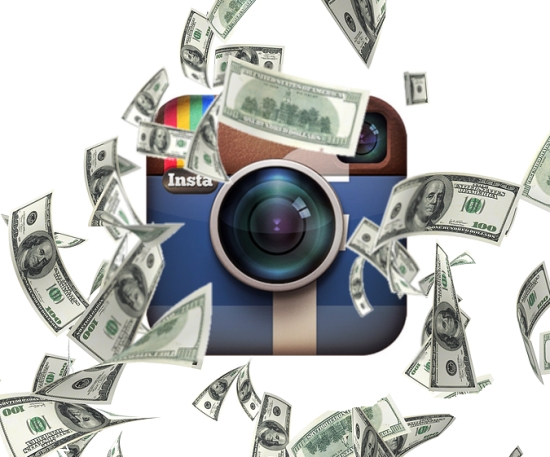 In simple words, You can sell products of an specific brand and get paid per sell. You might have seen affiliate marketing used by many bloggers and Youtubers. You can use affiliate marketing on Instagram too.
Here are some website which will help you to find affiliate products :
Shareasale : You can find many brands here, you can sign up for their affiliate marketing. It will be easier to get approved if you have an blog or website.
Ebates : You can refer peoples who love discounts and offers, and get commission.
Stylinity : It is an great website for fashion bloggers, you can share links and get commission.
You can put affiliate links in your caption, You can also use Google URL shortener for making long links short.